5 Essential Reasons to use An Expert Migration Agency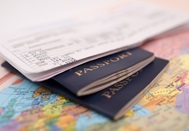 5 Essential Reasons To Use An Expert Migration Agency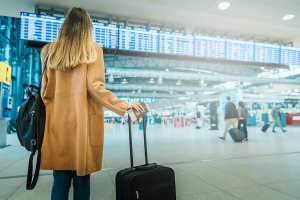 Are you confused about whether you should hire a migration agent to help you lodge your visa application?
Are migration agencies really worth your time and money?
These are some of the questions that people who are looking to submit their visa applications ask.
This article aims to answer such questions while providing five compelling reasons why one might consider working with experienced migration agents to assist them with their applications.
1. Visas Can Be Complicated
It's easy to underestimate the intricate nature of visa applications. A perfect example is the Graduate Temporary Subclass 485 visas. A good number of students submit these types of visas solo without an understanding of how complicated the requirements are. These students fail to get the results they expected.
Here's some common problems we have seen:
Students were picking the wrong stream only to get either a refusal or a visa with a shorter duration that they wanted.

Failing to get the timing right: for instance, submitting without a correct completion letter that confirms the date of completion and being refused.

Students missing critical items of visa application requirements such as health insurance, evidence of English language testing and AFP clearance leads to an automatic denial. If you fail to include an essential item of application requirement, you might as well give up since it's almost impossible to fix the issue even if you appeal to the Administrative Appeals Tribunal (AAT).
These situations will be avoided by having a professional migration agent from Crawford Migration.
A professional migration agent is familiar with both the Department of Immigration Procedures Advice Manual as well as the Migration Regulations.
You can be sure they won't miss anything. Besides, they use an all-inclusive pre-lodgment checklist to make sure that all essential details and requirements are covered before submission.
2. Migration Rules Are Always Changing
Migration rules tend to shift quite often and a requirement which may not have been crucial last year could be essential for the current year. Some of the changes we've seen in 2017 include:
A couple of states such as Queensland, Tasmania and Victoria have made significant alterations to their existing State Migration Plans.

There were substantial changes made to the Skilled Occupations Lists regarding General Skilled Migration, ENS and 457.

Paper applications for partner visas are no longer accepted, and all applications for these visas must be made online.

Higher points scores needed for the Skillselect invitations particularly for Skilled Independent Subclass 189 visas.
Migration agents are always updated when it comes to changes regarding migration rules. So you can rest assured that you will be made aware of opportunities as they arise. Qualifying for migration to Australia is more competitive than ever before, so it makes sense to have an expert migration agent in your corner.
3. The Department Of Immigration and home affairs Can Be Stressful
With inadequate funding and more and more visa applications streaming into the Department of Immigration plus, a lot has changed within the department. For example:
They've shifted to dealing with clients online and contacting them by phone is quite challenging.

Previously, visa applications were assigned to dedicated case managers. However, visa applications are now handled by teams. This makes it tough to discuss unique circumstances that could apply to a client's case.

The department will reject requests that are not fully documented.

Where you're not told to provide further information, it can be difficult to know whether or not to provide extra documentation.
A reliable and professional migration agent knows the ins and out of immigration documentation and how the department operates.
They will make sure your application is fully documented. And in case you're required to provide further information, they will guide you and help you provide documentation that addresses the issue mentioned. Also, if necessary, they can forward your issue to the management to sort it out.
Using a migration agency helps you streamline the process and gives you a peace of mind in the sense that your visa is correct for what you want to do upon arriving in your country. Without a migration agency, organsing your visa can be incredibly stressful, it's like planning a wedding without a wedding planner.
In fact, wedding celebrant Jermaine Clarke explains that "I've had to completely stop planning a wedding many times because the bride or groom haven't realised that their visa doesn't permit them to be wed in the country. This is probably one of the worst situations that can happen in a wedding as it completely stops the process of planning and is often chaotic, depressing and stressful".
This further cements the importance of understanding what your visa can and can't do when you arrive in a new country.
4. Getting It Right The First Time
Once your visa application is denied, it means that not only do you lose the application fees – which could be thousands of dollars – but there could also be other problems such as:
An application that is refused due to false or misleading information can lead to a 10-year ban on the individual's visa approval.

Onshore rejections can lead to a Section 48 bar, which prevents the applicant from submitting any other visa applications from within Australia.

Some visa applications such as the Graduate Skilled Subclass 485 visas must be lodged within a specific timeline for the applicant to be eligible.

The age of the applicant can be crucial in the majority of skilled visa types.

If migrations rules change after you've submitted your visa application, it could be next to impossible to re-submit your application.
Dependable migration agents have specialised knowledge and expertise and will thoroughly go through your application before it's submitted. With a migration agent, you know that a careless mistake won't get in the way of your immigration future, plus, you'll have a high success rate of getting your application right the first time.
Additionally, getting it right the first time is also important from a working point of view. Ideally, when you enter a new country and want to get a job, getting work sooner rather than later is imperative. However, unfortunately many people apply for jobs and find themselves getting rejected.
Finding a job can be competitive as there are also other individuals with working visas trying to find jobs too. Statistics stated by government website Home Affairs claims that in 2019 there were approximately 1,250 working visa applicants to work in Queensland.
The kitchen designers at Richmond Kitchens and Renovations explain that "we have had so many great candidates that we have had to turn down due to them arriving in the country with the incorrect visa. By the time that they get the correct visa, it is already too late because the job has been filled by another candidate". This further highlights the importance of having your visa planned out and correct before you arrive in a country.
5.Creating a Back-Up Plan
With the migration rules changing so fast and without notice, it pays to consider all your options instead of relying on a single plan. Crawford Migration completely understands how confusing applying for visas can be, which is why they will be with you every step of the way. Experienced migration agents will help you approach your visa application from all angles.
This way, not only will you take a route that best suits you, but you'll also have an alternative in the event that there are changes to the migration rules.
With so many changes to keep up with, gaining permanent residence in Australia can feel like a pipe dream. But having an expert migration agent working with you from start to finish can not only be a comfort but could also increase your chances of success.
Will you be using an expert migration agency when applying for a visa?